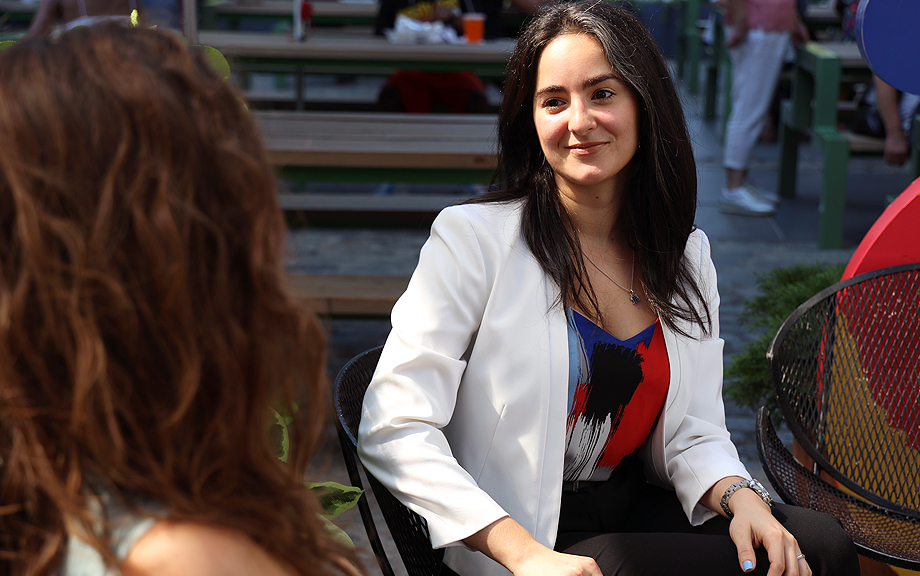 Department: Corporate
Title: Real Estate Project Associate
What is your job?
I develop data visualizations for the Real Estate team and manage the data sources associated with day-to-day operations.
What attracted you to accept a role at the New York Fed?
There was a lot of opportunity to apply my skill set to advance the Real Estate team's use and management of data.
What have you found most surprising about working at the New York Fed?
My desk is one level above the Gold Vault.
What excites you about coming to work each day?
My team is a fun group.
What do you enjoy doing outside of work?
I love museums, Broadway shows, and operas. During any given week, you can find me at the Met.
Favorite hobby or interest?
I'm a very good NYC tour guide. Whenever my friends visit from Puerto Rico, I make sure to plan their visit based on their personalities. My mom loves the show Friends, so when she visited, we went to Central Perk on the corner of Grove Street and Bedford Street.
Favorite food?
You can't go wrong with pizza. My favorite is the 'ghost' pizza at Milkflower in Astoria—four blends of cheese with burnt honey.
Favorite vacation spot?
I've vacationed in many places in the Caribbean, but my favorite island so far is Saint John. The beaches are beautiful.