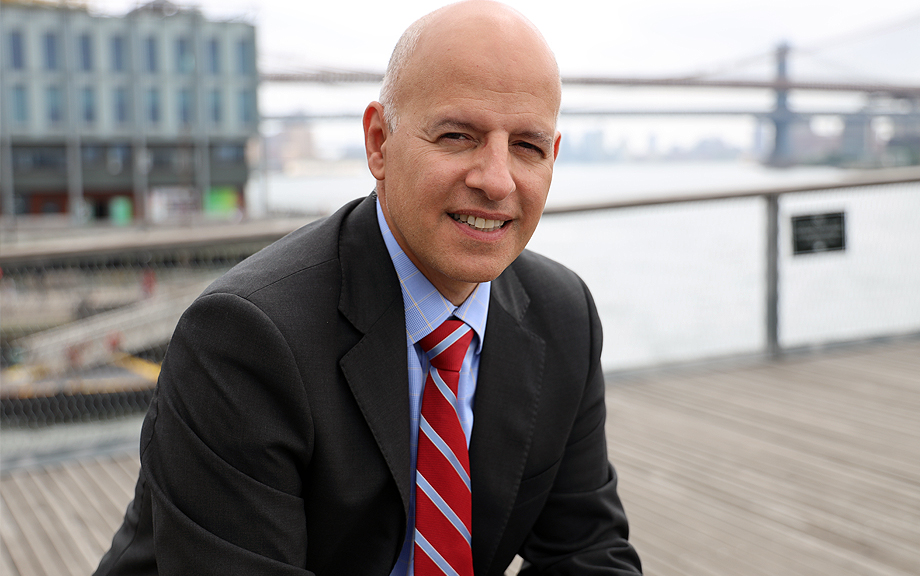 Department: Supervision
Title: Cybersecurity & IT Examiner
What is your job?
I supervise systemically important financial institutions focusing on cybersecurity and information technology. Specifically, the job entails evaluation of risk management practices and systemic risks for safety and soundness. When warranted, supervisory actions are issued to address deficiencies and then monitored during remediation and ultimately assessed for closure. The work can influence the modification or creation of supervisory policy and guidance that impacts the nation's banking and financial system.
What attracted you to accept a role at the New York Fed?
I was attracted by how I could contribute to the role. I was also amazed to hear during the various interviews about the long tenure of the people who worked at the Fed and thinking that this must be a good place to work. After 17 years at the New York Fed, I am grateful for the many opportunities, working in public service with dedicated professionals, and forming great friendships along the way.
What have you found most surprising about working at the New York Fed?
I was surprised to learn that the New York Fed houses a very interesting museum and a gold vault that rests on the bedrock of Manhattan 80 feet below street level. Both are open for public tours so you can learn more about them.
What excites you about coming to work each day?
The opportunity to work in the Markets, Technology and Supervision Groups. With each responsibility—such as ensuring that Treasury auction systems were functioning properly after upgrades or enhancements, managing staff who assess and implement security controls, or leading a supervisory exam team to assess cybersecurity controls for a critical business function—I realized how proud I am to work at this unique institution in helping to fulfill its mission.
How would you describe your colleagues at the New York Fed?
There is a genuine passion, devotion, and collegiality that defines employees—not only New York Fed staff but with others across the Federal Reserve System. People are intelligent and committed to driving successful outcomes no matter what challenge they face.
How have you advanced your career at the New York Fed?
I've been fortunate to have the support of senior management to explore various opportunities through my IT and information security skills. Over time, I made sure to continue building my business and technical knowledge by taking on challenging assignments, earning multiple professional certifications, and dedicating the many hours necessary to become a commissioned examiner. Having a support network to share ideas and evaluate decisions helped as well.
Favorite hobby or interest?
Saltwater fishing, whether from a beach or out on the open water, is how I like to escape. Rising before the sun and making my way to a favorite fishing hole provides me an opportunity to reflect on life and if I'm lucky to bring home some dinner.
Favorite vacation spot?
I love visiting our country's National Parks such as Yosemite, Acadia, Grand Canyon, and Haleakala, to name a few. There is something about the immense beauty of these attractions where one can feel a sense of inner peace and complete awe.