Economist Spotlight Series
The ongoing series is created for middle school and high school students to spark curiosity and interest in economics as an area of study and a future career. Educators can use these activities to engage students with inquiry-based learning, help demystify economics, and encourage them to envision their own higher education journeys.
DR. SADIE T.M. ALEXANDER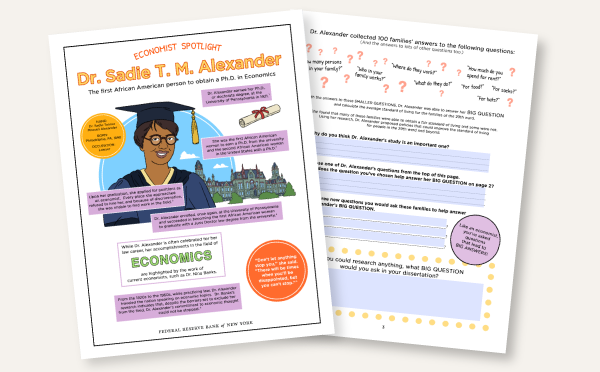 Learn about the life and work of Dr. Sadie T.M. Alexander and how to think like an economist. Explore Dr. Alexander's research on Black families during the Great Migration, practice asking BIG QUESTIONS and find the answers!


DR. WILLENE A. JOHNSON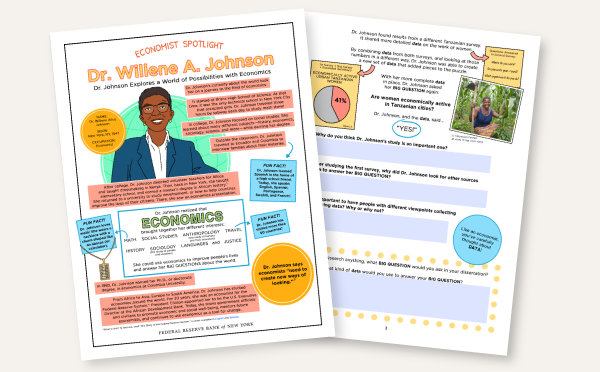 Travel to eastern Africa with Dr. Willene A. Johnson and use data to explore the economic activity of women in urban Tanzania. Learn about gathering and evaluating data to help answer your BIG QUESTIONS about the world!


Who's Next in the Spotlight?
Check back to find out who's next in our Spotlight Series!
By continuing to use our site, you agree to our
Terms of Use
and
Privacy Statement
. You can learn more about how we use cookies by reviewing our
Privacy Statement
.