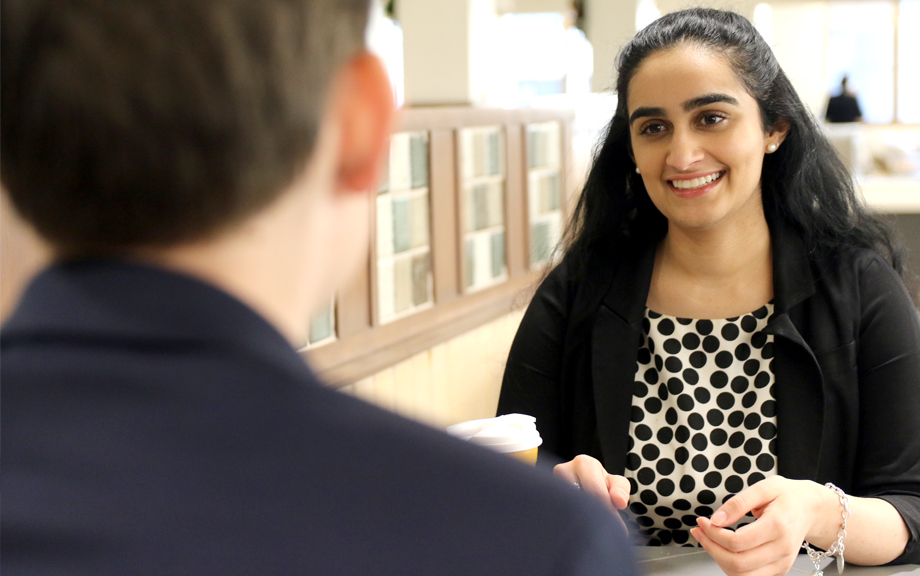 Department: Audit
Title: Audit Senior Analyst
What is your job?
Internal Audit provides independent, objective assurance and consulting services to improve New York Fed operations. We look at controls that departments have put in place to mitigate the risks of their business. The best part about being an auditor is that I have the opportunity to learn about the New York Fed in detail across the several functions that I cover.
What attracted you to accept a role at the New York Fed?
I interned here before receiving full-time offer. As an intern, I had the opportunity to learn more about the New York Fed's mission and the people who work here. Ultimately, I decided to accept an offer because of the New York Fed's culture and the great experience that I had.
What have you found most surprising about working at the New York Fed?
How driven my colleagues are towards achieving the New York Fed's mission. Everyone I've met is so dedicated to public service.
How have you advanced your career at the New York Fed?
I continue to take on assignments that help me grow as a professional, and my management is supportive of developmental opportunities. Recently, while here, I also studied for and earned my CPA (Certified Public Accountant) license.
Favorite hobby or interest?
Since joining the New York Fed, I started taking spin classes. Getting a workout in before my day starts helps me focus and manage stress better.
Favorite food?
Any dessert! I have such a sweet tooth.
Favorite vacation spot?
One of my favorite trips is visiting my family in Pakistan. Another destination I enjoyed was Belgium.