Visiting scholars are selected from the community development and education fields to enrich the New York Fed's outreach and education programs.
Tyler Norris: Community Development Expert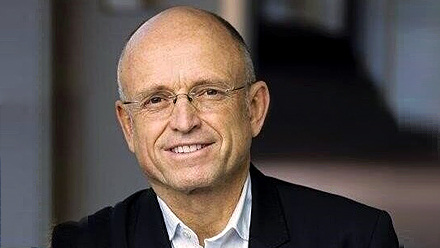 Tyler Norris, M.Div.
, is a social entrepreneur and trusted advisor to philanthropies and partnerships working to improve the health of people and place. Most recently he served as the founding CEO of Well Being Trust, an impact philanthropy with a mission to advance the mental, social and spiritual health of the nation.
Tyler currently is Board Chair of Naropa University; co-Chair of the CEO Alliance for Mental Health; and a board member for Mindful Philanthropy, and the National Academies of Sciences' Child Well Being Forum.
Over the years he helped start Step Denver; facilitated the opening of the Abraham Path through the heart of the Middle East; and led the Kuhiston Foundation to help establish the national park system and micro-finance in Tajikistan.
Tyler is a graduate of Harvard Business School's Leadership Program, earned a Master of Divinity from Naropa University, and has a bachelor's in World Political Economy from Colorado College. Home is in Ketchum, Idaho and Oakland. California.
Areas of Interest: health equity, CRA investments, social determinants of health
Working with the New York Fed: To investigate more effective leveraging of bank CRA investing, integrated with healthcare Community Benefit investing and application of anchor approaches, along with other community resources and structures to deliver sufficient dose for measurable impact at a population level.
Tenure: Through July 2023
Related Publications: www.wellbeingtrust.org
Miguel A. Soto-Class: President & Founder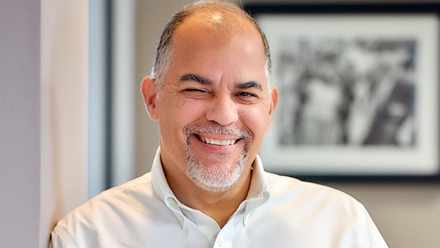 Miguel A. Soto-Class
founded the Center for a New Economy (CNE) in 1998, and since then has steered CNE into becoming one of the most credible and influential voices in Puerto Rico. Beginning in 2014, CNE has been recognized yearly as one of the Top Think-Tanks to Watch by the Global Think Tank Report of the University of Pennsylvania.
With offices in San Juan, Washington, D.C. and Madrid, CNE is Puerto Rico's first think tank, and has evolved into a powerful nonpartisan advocate on behalf of the island in policy circles as well as an important participant of diaspora and Latino groups in the U.S. mainland.
CNE''s policy papers are regularly sought-out by officials in the U.S. Congress, the U.S. Treasury, the Federal Reserve Bank of New York, and the White House, intent on receiving balanced expertise and policy counsel on Puerto Rico and finding bipartisan options to the challenges faced by the island. CNE''s reports and analyses are also regularly covered by media from the United States, Europe, Asia, and Latin America, and are cited by numerous academic and policy publications.
Mike was an editor of The Economy of Puerto Rico: Restoring Growth, which was published by the Brookings Institution in 2006 and selected that same year as a Notable Book by the American Library Association. He has been a columnist for El Nuevo Día, Puerto Rico''s largest circulation daily, since 2003, and was the host of a weekly news radio program on economics at Radio Universidad in the University of Puerto Rico for several years.
Mike served as an Advisory Board member of the Community Innovator's Lab at MIT in Cambridge, Massachusetts; as a Board member of Endeavor Puerto Rico, a non-profit with an international reach committed to supporting high-impact entrepreneurs; as a Trustee of the University Press of the University of Puerto Rico; as the Founding Chairman of Espacios Abiertos, an organization dedicated to growing civic capacity and promoting transparency in Puerto Rico; a member of the YouthSave Advisory Board at the New America Foundation in Washington, D.C.; and as Co-Chair of ReImagina, the Advisory Commission for a Resilient Puerto Rico. In 2008, he was selected as an Aspen Institute Ideas Fellow.
He currently serves as Yale Alumni Schools Director for Puerto Rico and the Virgin Islands, and as the Puerto Rico Delegate to the Yale Alumni Association, as well as a member of the Board of Directors of the Baldwin School of Puerto Rico, and an Emeritus Member of the Advisory Council for the Conservation Trust of Puerto Rico.
Mike has a B.A. from Yale University and a Juris Doctor from Vanderbilt University
Maggie Super Church: Community Development and Health Expert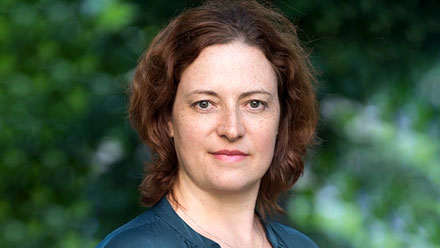 Maggie Super Church is an urban planner, designer, and innovator with more than two decades of experience leading interdisciplinary and cross-sector teams to build healthy, inclusive and thriving neighborhoods and cities. Her expertise includes climate and environmental sustainability, affordable housing, real estate and healthy food financing, and community economic development. Her research is focused on the impact of neighborhood conditions on community health, well-being and economic opportunity. She is a 1994 Truman Scholar and holds a master's degree in City Planning from the Massachusetts Institute of Technology, a master's degree in Urban Design from the Edinburgh College of Art, and a BA in Architecture from Yale University.
Jody Hoff: Economic Education Expert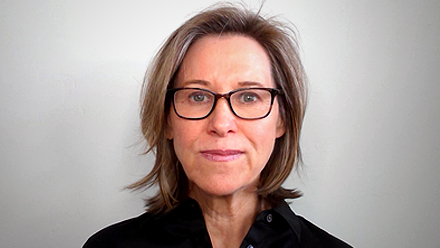 Jody Hoff is an accomplished educational leader specializing in program development and evaluation, with an emphasis on learning opportunities that engage the imagination and curiosity of students. Jody's research focuses on understanding the impacts of educational interventions on the knowledge and attitudes of students and teachers, including publications in The American Economist, Contemporary Economic Policy, and the Journal of Economic Education. Jody recently joined Boise State University's Institute for Inclusive and Transformational Scholarship, working with undergraduate researchers and faculty mentors. She previously served in leadership roles as the Officer and Director and of Economic Education at the Federal Reserve Bank of San Francisco, Executive Director of the Idaho Council on Economic Education, and began her career as a high school economics and math teacher. Jody holds a B.S. in Economics from the University of Idaho, a Master in Business Administration from Boise State University, and a Ph.D. in Research Psychology from Walden University.
Areas of Interest: Understanding barriers that limit student engagement and achievement, improving educational experiences through student-centered design, exploring teacher attitudes and beliefs about teaching
Working with the NY Fed: Conduct qualitative research with staff and education stakeholders to inform department strategies, improve program offerings, and increase participation by under-served groups.
Tenure: December 31, 2022
Related Publications: Game-based learning; Teacher training effects; Alternative assessments; Teaching and learning disconnects
Nathaniel Counts: Mental Health America (Alexandria, VA) and Albert Einstein College of Medicine (Bronx, NY)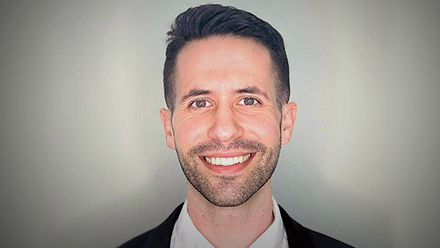 Nathaniel Counts serves as the Senior Vice President of Behavioral Health Innovation for Mental Health America (MHA) and Clinical Assistant Professor in the Department of Psychiatry and Behavioral Sciences at the Albert Einstein College of Medicine. At MHA, Nathaniel leads policy research and advocacy centered around addressing social and economic determinants of behavioral health, prevention and population-health strategies, and impacts of consumer technologies. Nathaniel's research has focused on aligning incentives to finance effective prevention and intervention in behavioral health, including publications in journals such as JAMA Pediatrics, Lancet Psychiatry, and the American Journal of Preventive Medicine.
Michael Loftin: CEO of Homewise, Inc.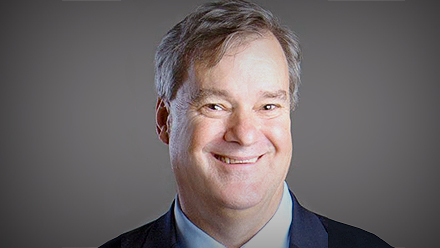 Mike Loftin has served as the CEO of Homewise, Inc., since 1992. He leads a staff of 100 mission-driven, talented professionals with expertise from diverse fields that include financial coaching and education, mortgage lending and loan servicing, real estate sales, real estate development, community and economic development, marketing, fundraising, financial management, and policy advancement.
David Dante Troutt: Distinguished Professor of Law & Founding Director, Center on Law in Metropolitan Equity, Rutgers University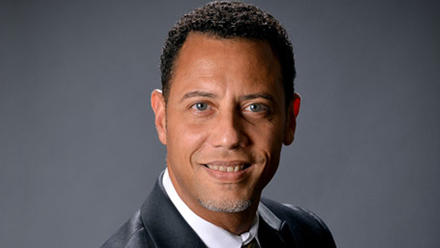 David Dante Troutt is Distinguished Professor of Law and Justice John J. Francis Scholar. David Troutt is the founding director of the Rutgers Center on Law in Metropolitan Equity (CLiME). He teaches and writes in four areas of primary interest: the metropolitan dimensions of race, class and legal structure; intellectual property; Torts; and critical legal theory. His major publications (noted below) include books of fiction and non-fiction, scholarly articles and a variety of legal and political commentary on race, law and equality.
Xavier de Souza Briggs: Distinguished Visiting Professor at New York University and Public Policy Expert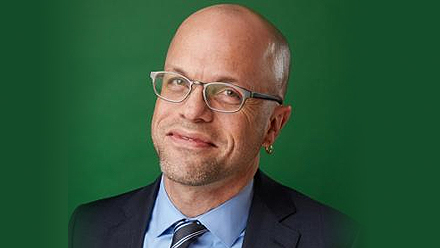 Xavier de Souza Briggs is a distinguished visiting professor, with a joint appointment at the Wagner School, the Business and Society Program at the Stern School of Business, and the Department of Sociology in the School of Arts and Sciences. He is an award-winning educator and researcher as well as an experienced manager in philanthropy and government.
Areas of Interest:
racial equity, philanthropy, housing affordability and equitable development; international development and impact investing
Tenure: January 2021
Penelope Douglas: Founding Partner of CultureBank
Penelope Douglas
is a founding partner of CultureBank. She has spent the past twenty-five years as a social entrepreneur, pioneer in community development investment, cofounder and CEO of Pacific Community Ventures, and senior executive and board chair of MissionHub and SOCAP.
Areas of Interest:
arts & culture, impact investing and equitable growth
Tenure: December 2020