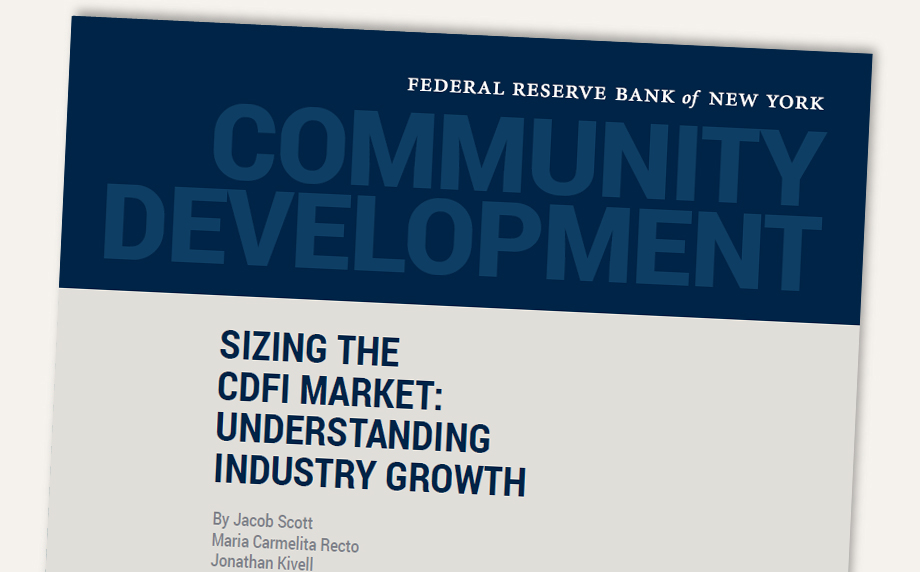 Community Development Financial Institutions (CDFIs) were created to provide financing to households, businesses, and real estate developers in low- and moderate-income communities throughout the country. The CDFI industry has seen remarkable growth over the last five years.
Since 2018, industry assets have tripled to over $450 billion. During the same period, the number of CDFI-certified entities has risen by 40 percent.
Many depository institutions, such as credit unions and banks, became certified as CDFIs during the five years ending in May 2023. During that period, the number of CDFI credit unions almost doubled, growing from 290 in 2019 to 529 in 2023.
CDFI banks and credit unions appear to be the largest individual CDFIs by assets. Specifically, the largest CDFI by assets is a credit union with about $17 billion. These findings are relevant since they may impact the momentum in further developing a secondary market in loans originated by CDFIs.
CDFIs were designated under a 1994 law. The law also created the CDFI Fund, a sub-agency of the U.S. Treasury Department, which is the gatekeeper for CDFI certification. Institutions with CDFI certification are eligible for competitive federal awards to finance activities including mortgages for first-time homebuyers, flexible underwriting for community facilities, and commercial loans for businesses in low-income areas. CDFIs also use capital from banks, other government agencies, philanthropies, and other investors.
This is the first in a planned series of briefs on CDFIs and the development of a secondary market for loans originated by these institutions.