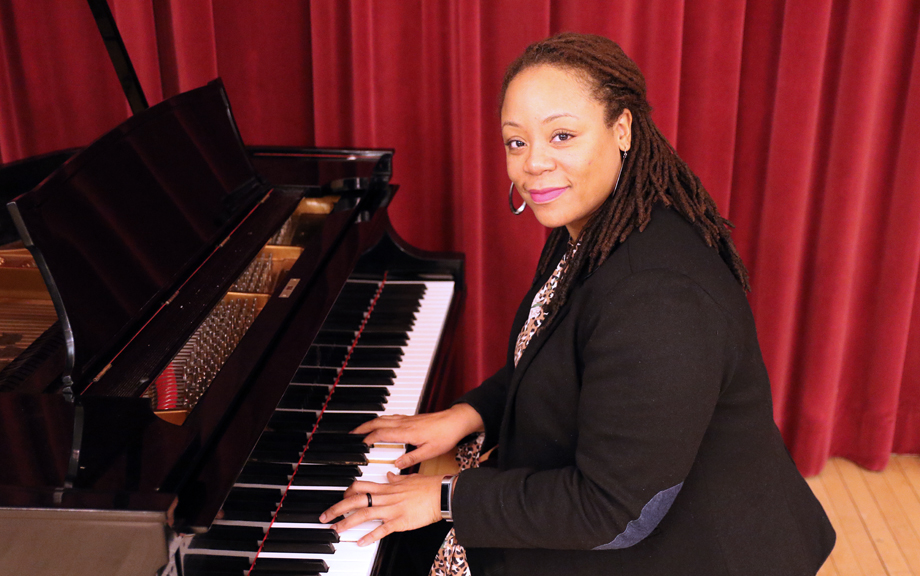 Department: Corporate
Title: Officer of Accounting Policy & Risk Management
What is your job?
I make sure good controls are in place to produce the New York Fed's financial statements.
What attracted you to accept a role at the New York Fed?
The people, mission, and culture at the New York Fed was a much needed change from my life in public accounting.
What have you found most surprising about working at the New York Fed?
There is way more breadth and depth to what we do as an organization than setting interest rates.
What excites you about coming to work each day?
No two days are the same here. I enjoy the variety in skills and experiences of the people that I meet on a daily basis.
What do you enjoy doing outside of work?
I try to spend as much time as I can with my two beautiful nieces and the rest of my family.
Favorite hobby or interest?
I've played the piano since I was 4. I continue to play each week as the minister of music at my church.
Favorite food?
Good home-cooked Jamaican food!!!
Favorite vacation spot?
Any place with white sand, clear water, and good drinks—usually someplace in the Caribbean.